Amateur Blog
Dec 21
New Sigward track
https://soundcloud.com/sigward/sigward-tree-ion-tip-1
The 20 Best Vegetables of 2012
20. 

Radicchio
19.

Brussels sprout
18.

Celery
17.

Watercress
16.

Spinach
15.

Pea
14.

Chinese cabbage
13.

Lettuce
12.

Cauliflower
11.

Carrot
10.

Onion



9. Broccoli
8.

Caper
7.

Artichoke
6.

Eggplant
5.
Capsicum
4.

Cucumber
3.

Tomato
2.

Garlic
1.

Scallion
Aug 14
[video]
Jun 20
Amateur & Border Community, Nathan Fake album tour @ whoosah beachclub
On August 27th Nathan Fake drops his long-awaited album "Steam days" on James Holden's "for the advanced raver" Border Community.
For the first time this guru of alien electronica lands on Dutchies finest beach "het zwarte pad in Scheveningen".
All we can say is that we're really happy to have him here 5 days after his album release.

Together with colleague "Fairmont" they will turn beachclub Whoosah into a synthetic paradise.
They will be supported by some of The Hague- and Amsterdam's finest artists.

COME AND JOIN US!

Line-up:

*Nathan Fake (live)
*Fairmont (live)
*Duyster (mini-act)
*Jorn Liefdeshuis
*Gisberto & Sigward
*Kenolie
*Len

When:
1/09/2012

Venue:
Whoosah, Scheveningen

Presale:
12,00 Euro (more info soon)
Jun 05
Paradigm Festival 11-08-2012
We'll be hosting an Amateur Stage at Paradigm Festival this august in Groningen. We invited some of our Border Community friends to join us on this special day!

Line-up:
> MARGOT
> FAIRMONT
> SID LE ROC (pan/tone)
> DUYSTER
> JORN LIEFDESHUIS
> MATTHEIS
> KENOLIE
> LEN

See you there!
https://www.facebook.com/events/277846158960444/?ref=ts
Apr 16
Interview with the Duster sisters!
[AMA001] Duyster - Esoteric Yield is out!
Yesyes! Our first release is finally here! You can find it on all major downloadstores. Tonight celebration time!! 

Some early support:

[Nuno Dos Santos]
Cool! my favourites are Nis and Subtiel.

[Margot]
Nice tracks!

[Paul Hazendonk]
Really like this, especially 
'Subtiel' and 'Zaakje' will be played!

[Jorn Liefdeshuis]
Great package! Personal favourites are Atek, Subtiel and Nis. All tracks bring something different to the table and i'm sure i'll play most of them. Looking forward to the things to come.

[Mattheis]
Really cool music, didn't really know what to expect, 
but really quallity shit :) cool! Nis is my favourite!!

[Morris Cowan]
Really enjoying this. Especially Ranzig, Ttan, Zaakje. Will play out :)

[Matthys]
Really nice EP!

[André Obin]
Amateur001 is blowing my mind! It sounds amazingly fresh.

[Mig Dfoe]
Good work mate!, ill suppot itt!,
Beutifull and adictive arpegios. Well done!

[Azzo]
The Promo for the first release sounds great! I wasnt sure what to expect really, but I am thoroughly impressed- the tracks have a very nice balance of kraut techno and ambient textures (a nice haunting experience)

[Michael (10Dens)]
Woooww! Really great release.. Everything sounds really thick. Analog sound.. Favourite track: Atek.
DUTCH PRIDE
Buy if you like: http://www.beatport.com/release/esoteric-yield/897478
Apr 04
Duyster - Esoteric Yield release!
We're proud to announce that 'Duyster - Esoteric Yield [AMA001]' will be released on all major downloadstores in less then two weeks: april 16th.

To celebrate we'll post some (new) previews to kill the time.
http://soundcloud.com/amateur-music/duyster-ttan-preview
Mar 07
This is really worth watching and sharing!
Beautiful take on life as it should be.
;)
Mar 06
Biconnection - Good Vibrations (incl. Gisberto remix) -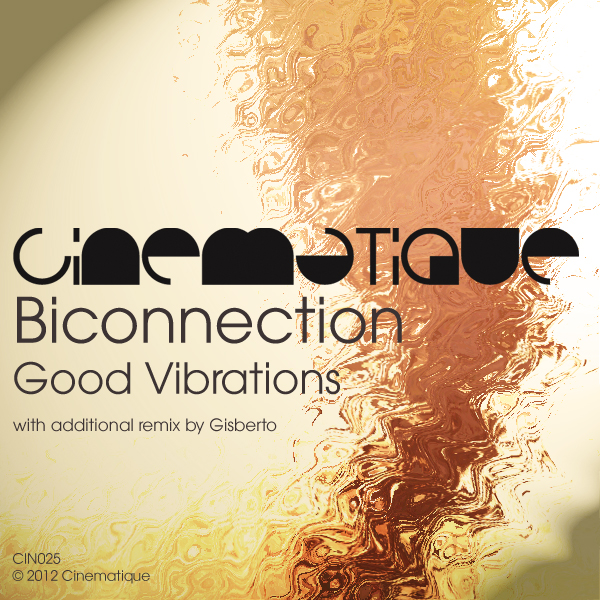 Out now exclusively at Beatport and the Manual Music Bandcamp store: Biconnection 'Good Vibrations' including remix by Gisberto. Supported by Hernan Cattaneo, Barry Jamieson, Dibby Dougherty, Nick Stoynoff, Lanny May, Angelo D'Onorio, Radio538/Dance Department, Blake Sutherland, Paul Hazendonk, Nadia Struiwigh and many more! Check out the previews and if you like it, simply click the 'buy this set' to get your digital copy.